Biography
Born in Leavenworth, Kansas, Tom began formal piano lessons at the age of four. Years later he received a diploma with honors in classical piano from the San Pietro Conservatorio di Musica 'a Majella' in Naples, Italy. His teacher was the renowned maestro benedetto rizzo. Tom later attended Peabody Conservatory, studying with Julio Esteban, and joined the Arranger's Workshop at the Eastman School of Music under the guidance of rayburn wright.
During his U.S. Army stint in the 1960s Tom was stationed with the 26th Army Band in New York City. He quickly expanded his pianistic abilities in jazz and pop music. At the urging of his friend and Army colleague, mike garson, he then embarked on his arranging career and began study with the noted New York arranger larry wilcox.
In addition to the orchestrations of classical composers, Tom's arranging influences include quincy jones (particularly his early Ray Charles recordings), oliver nelson, and the great claus ogerman (please check out Claus's oeuvre - it's astonishing).
Tom's professional career began in 1971 in San Francisco when the concert promoter bill graham negotiated Tom's early release from the U.S. Army following his year-long tour of duty in Vietnam. He quickly became a much sought-after Music Director, arranger, and session musician in the Bay Area. Highlights include working with artists such as van morrison, boz scaggs, the pointer sisters, hot tuna, chris williamson, and barbara mauritz & lamb.
Musicians with whom he performed and/or recorded over the years include jeff porcaro, john guerin, herbie hancock, stevie wonder, bonnie raitt, chuck rainey, richard davis, mike deasy, jerry garcia, link wray, les dudek, bob glaub, fred tackett, steve porcaro, jai winding, wah wah watson, rick shlosser, walter becker, paul humphrey, wilton felder, simon phillips, rick derringer, jervonny collier, ricky lawson, jerome richardson, ernie royal, seldon powell, frank rosolino, gene page, ed greene, nathan east, harvey mason, and walt johnson.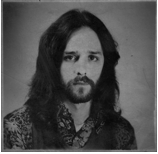 In 1976 Tom moved to Europe and worked for Columbia Records as a European record producer. For the next four years he produced and performed on records in Holland (margriet eshuijs, dolly dots, kimm, etc.), Norway (jan eggum), Sweden (mikael rikfors) and Germany (Executive Producer for edo zanki).
Tom spent the next 14 years in Los Angeles working as Musical Director for melissa manchester, composing music for television and radio commercials (levis 501, bank of america, wells fargo bank, del monte, nestlé's, etc.), writing symphonic arrangements for john williams & the boston pops, and conducting the atlanta symphony, the san francisco ballet orchestra, and the delaware symphony.
He was also music director for various L.A. charity benefits (starlight foundation, l.a. aids, etc.) that featured natalie cole, david foster, michael mcdonald, & james ingram, among many others.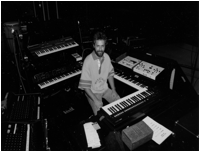 Following the big Los Angeles earthquake in January 1994, Tom moved back to the Netherlands and spent the next 19 years producing Dutch artists including the guitarist jan akkerman, Dutch singer gordon,the pianist jan vayne, Dutch/Spanish singer alma nieto, Belgian singer dana winner, (featuring drummer simon phillips), Belgian singers (in Spanish) frank galan and belle perez, and the Belgian a capella group voicemale. In 2007 he performed 10 sold-out nights at the antwerp sportpaleis with the Belgian singer natalia, who was co-billed with the pointer sisters. The 17 great musicians and singers onstage included the late drummer ricky lawson, guitarists leendert haaksma & tom lodewyckx, and the ebullient bassist jervonny collier.
In 2007 Tom played acoustic piano on and wrote symphonic & choir arrangements for the gothic rock group within temptation's cd "the heart of everything".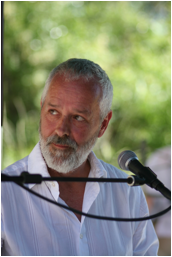 In addition to the aforementioned American musicians, Tom has had the good fortune  to work with many wonderful Dutch and Belgian musicians, including but definitely not limited to: marcel schimscheimer, marcel serierse, evert verhees, bruno castellucci, lex bolderdijk, bert molendijk, wilbrand meischke, eef albers, ton op 't hof, jan hollestelle, louis Debij, jurre hogervorst, tom lodewyckx, henk van benthem, tjeerd van zanen, marc steylaerts, berni bovens, wim both & the stylus horns, nico schepers, ton dijkman, tom vanstiphout, dick bakker & the metropole orkest, harm van sleen. mieke aerts, jody pijper, ingrid simons, diane senders, & lisa boray.
In 2005 Tom was offered a teaching position at the ArtEZ Conservatory , one of the Netherlands' largest music schools located in the eastern Dutch city of Enschede. He taught singer-songwriters, coached bands, and tutored producers, arrangers, and composers in the MediaMusic department until the summer of 2013.
As a teacher, Tom is indebted to michiel bram, davy de wit, peter leutscher, and all of the wonderful staff at the ArtEZ Conservatory. His heartfelt gratitude goes out to all of the great teachers whose expertise was invaluable in making his experience in education such a success.
Tom and his wife, Mieke Aerts, live in the village of Vijlen, Netherlands.
REFEReNCES:
• DISCOGS.com
• ALLMUSIC.com